Henry Holt & Company Celebrates 150 Years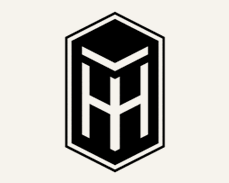 Henry Holt & Company has undergone a number of incarnations since it was formed in 1866, when Henry Holt partnered with Frederic Leypoldt to publish books under the name Leypoldt & Holt. For one thing, it has had a number of different names, owners, and mission. The Henry Holt that exists today began to take shape in 1985, when the Holtzbrinck Publishing Group acquired the trade operation of Holt, Rinehart and Winston, while the textbook business was sold to Harcourt Brace Jovanovich.
From the very beginning, Holt published a mix of trade books and textbooks, and in the 1870s it added children's books to its mix. By 1876, Holt had published a total of more than 300 titles. In 1915, the company released the first work by an author who would be key to its identity in the early part of the 20th century: Robert Frost. By the 1930s, Frost had become a mainstay of the Holt list, and between 1924 and 1943 four of his titles won Pulitzer Prizes for poetry: New Hampshire (1924), Collected Poems (1931), A Further Range (1937), and A Witness Tree (1943). During that period, Holt poet Mark Van Doren also took home a Pulitzer for poetry, winning in 1940 for Collected Poems.
E
Ellen Harvey
Author's page
Ellen Harvey is the associate/digital editor of Book Business and Publishing Executive.