Press Release: Ingram Content Group Acquires Aer.io
NASHVILLE, Tenn.—December 15, 2015—Ingram Content Group today announces the acquisition of Aer.io, a service that allows publishers, retailers and authors to sell and fulfill print and digital books directly to readers via their websites, blogs and social networks.
"The addition of Aer.io addresses our customers' growing desire to connect more directly with their readers," said Marcus Woodburn, vice president digital products Ingram Content Group. "Aer.io extends the sales network of anyone with a web presence - whether a publisher, author or bookseller - and will provide the ability to sell content worldwide."
In addition, through Aer.io's marketing platform Aer.io Flyer, publishers, authors and booksellers can promote ebooks and print books with a direct link to buy while taking advantage of Ingram's global distribution network.
Aer.io Flyer provides publishers with a tool for promoting titles to their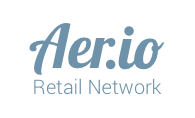 customers that ties back to their own or other storefronts. Sellers will have access to the full inventory of Ingram's ebook and print-on-demand catalog, as well as the on-the-shelf inventory at Ingram distribution centers in the U.S. The combination of print or eBook fulfillment further allows sellers to meet customers' preferences for format.
"We're delighted to be able to marry Aer.io's diverse marketplace model with the enormous reach of Ingram," said Ron Martinez, founder and CEO of Aer.io. "As a fully integrated, trusted Ingram service built to scale, we now have an unparalleled opportunity to work with publishers, retailers, media companies and others to grow a vast new network of consumers."
"Acquiring Aer.io fits perfectly with Ingram's mission of supporting publishers, bookstores and their mutual customers," Woodburn said. "It's a continuation of Ingram's investment in technology and tools that will positively impact the industry."
About Aer.io
The Aer.io Retail Network (http://www.Aer.io)has been designed by San Francisco-based Invention Arts to support the development of a diverse and decentralized publishing marketplace. Developed originally as Aerbook over a four-year period, Aer.io is the industry pioneer in native marketing and commerce services, making any point of presence into a point of sale–on the web, within mobile/social streams, and even in brick and mortar venues. Publishers and self-publishers, retailers, media properties, and even individuals can easily curate a product line that can be shared on any website or social stream. Publishers can make their own print and ebooks available for direct sale, and optionally for sale by any Aer.io store partner, or simply use Aer.io's premium social marketing and sampling services to engage readers they ultimately send to other retail destinations. Developed in cooperation with an investor, Ingram Content Group, Aer.io today draws from a catalog of more than 10 million books, Blu-Rays, audiobook and music CDs, graphic novels, gifts, and more.
About Ingram Content Group
Ingram Content Group Inc. is a subsidiary of Nashville-based Ingram Industries Inc. The company got its start in 1964 as a textbook depository and has since grown and transformed into a comprehensive publishing industry services company that offers numerous solutions, including physical book distribution, print-on-demand and digital services. Committed to the success of its partners, Ingram works closely with publishers, retailers, libraries and schools around the world to provide them with the right products and services to help them succeed in the dynamic and increasingly complex world of content publishing. Ingram's operating units are Ingram Book Company, Lightning Source Inc., VitalSource Technologies Inc., Ingram Periodicals Inc., Ingram International Inc., Ingram Library Services Inc., Spring Arbor Distributors Inc., Ingram Publisher Services Inc., Tennessee Book Company LLC, and ICG Ventures Inc. Learn more about Ingram Content Group at www.ingramcontent.com.