Nan A. Talese on Publishing: "It's the Authors Who Count"
Publishing legend Nan A. Talese on the roots of her Doubleday imprint.
Earlier this year, Book Business magazine contacted publishing legend Nan A. Talese to ask if she'd consider penning a guest column for our magazine. Talese has worked with some of the most decorated authors in literary fiction and, since 1990, in addition to her duties as senior vice president at Doubleday, served as publisher and editorial director of her own imprint, Nan A. Talese/Doubleday. Imagine our delight when she agreed.
We asked specifically about her imprint, with focus on the lessons she's learned along the way that remain applicable to publishing in this time of great change. Unsurprisingly, her insights are wise, humble and, at a point when so many in publishing are fretting about platforms and channels and formats, bring us back to that most essential piece in any of our workflows: the author.
Ms. Talese asked me to introduce her column, which arrived in an e-mail, but which reads like a piece of correspondence via post—a love letter of sorts to the authors with whom she's built her career and staked her reputation.
—Brian Howard
This probably comes to you late, but you started me thinking about how the imprint came to be. I had just moved to Doubleday in 1988, two years earlier, having started in publishing at Random House, where I was really an inexperienced nobody with an office in the basement. Then I went to Simon and Schuster as a senior editor, then on to Houghton Mifflin where at the time of my departure I was publisher and editor in chief. But the shuttle to Boston finally did me in. I always felt that it was to the shuttle that I resigned.
With each move, authors were kind enough to follow me. It was at Simon and Schuster that I published Ian McEwan's first novel, "The Cement Garden," that I became Margaret Atwood's publisher, with "Lady Oracle," published Barry Unsworth's novel "The Idol Hunter" (I changed the title from "Pascali's Island," which became a splendid film starring Ben Kingsley). It taught me a lesson. It was there that I commissioned "Schindler's List" by Thomas Keneally. I had long admired Keneally's writing but had not been able to publish him. He was aware of my interest and so sent me a handwritten note from California saying he had come upon these remarkable files of survivors of the Holocaust, and the world now knows the rest of the story.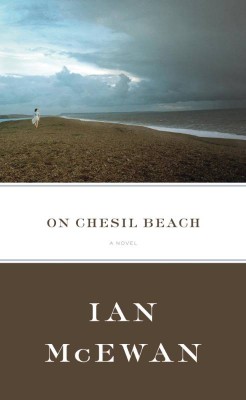 My first large success as a very young editor was at Random House with "Papa Hemingway" by A. E. Hotchner. And at Doubleday I have published him as well as his collaboration with Paul Newman. But my interest in "Papa Hemingway" came from my interest in suicide, about which I published in Alvarez's extraordinary book "The Savage God." It was a fairly obscure subject at that time.
When I came to Doubleday they were going through many changes after the acquisition by Bertelsmann and it was the heads of the company that suggested I have an imprint. The reason for this was that Doubleday was known as a more commercial publisher for fiction and did very fine nonfiction—both of which they continue to publish today. But then it seemed difficult to get attention for the literary fiction and non-fiction of the authors I published.
In short, the imprint is an imprint of authors. They all share a love of language beautifully used, a gift of storytelling and a passion for their subjects. It has been marvelous to see the readers of these superb writers increase through the years. Eventually Pat Conroy followed, even though I had only become his editor with "The Prince of Tides" at Houghton, where all his previous novels were published—he was truly a house author but had had a different editor for each book. However, we worked very well together.
I have continued to publish first novelists such as Adam Haslett, Owen Sheers, and a forthcoming novel by Elizabeth Black, as well as nonfiction books very well written on subjects that the authors and I share an interest. But in the end it is to the authors that all recognition goes. We publish about 10-15 books a year with a staff of 3—myself, an editor, Ronit Feldman, and associate editor, Daniel Meyer—and we are all involved with each book at every stage. But in the end it is the authors who count—it is their imprint.
With all good wishes, Nan
Related story: Simon & Schuster Mobilizes YA Fandom with Original Content & Free Ebooks on Riveted